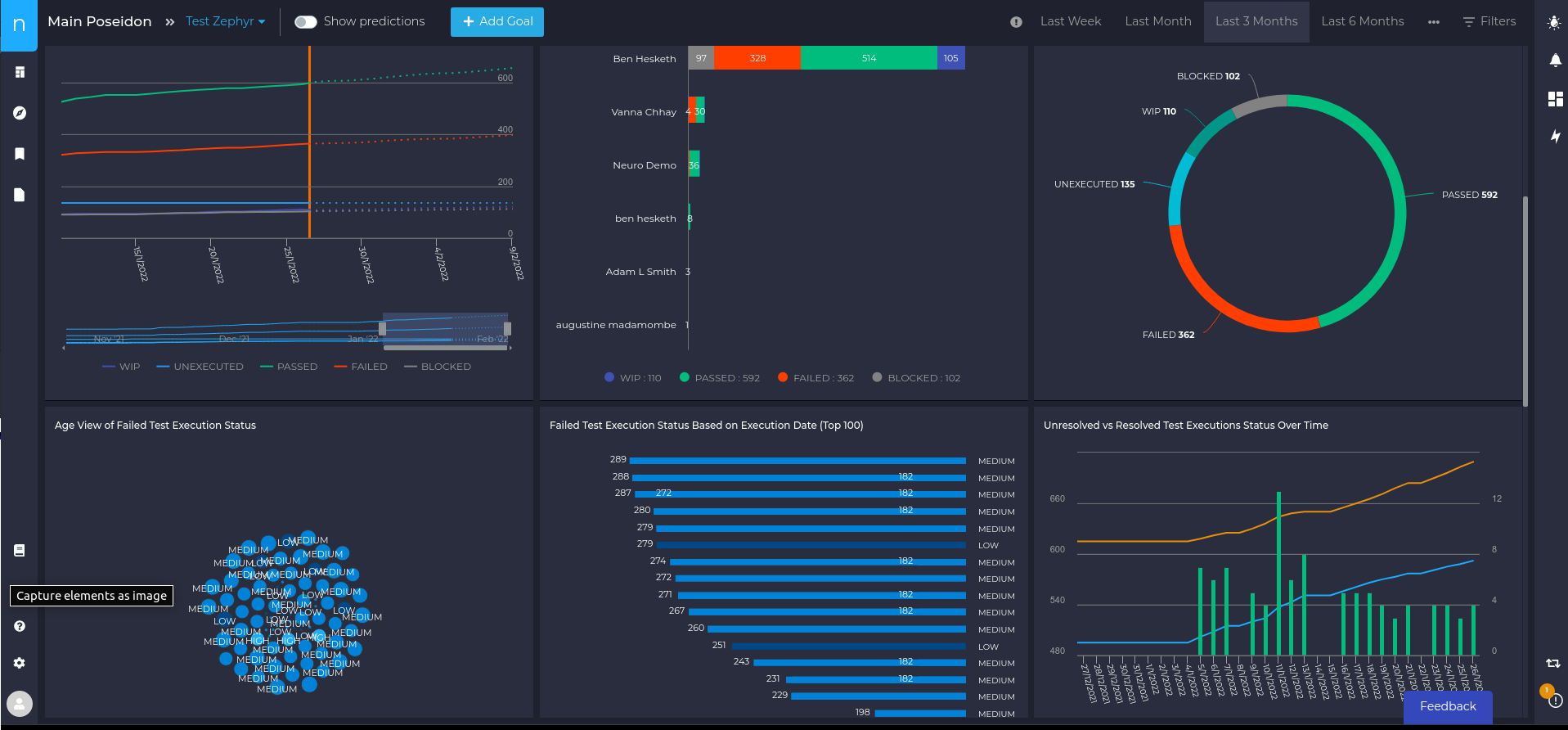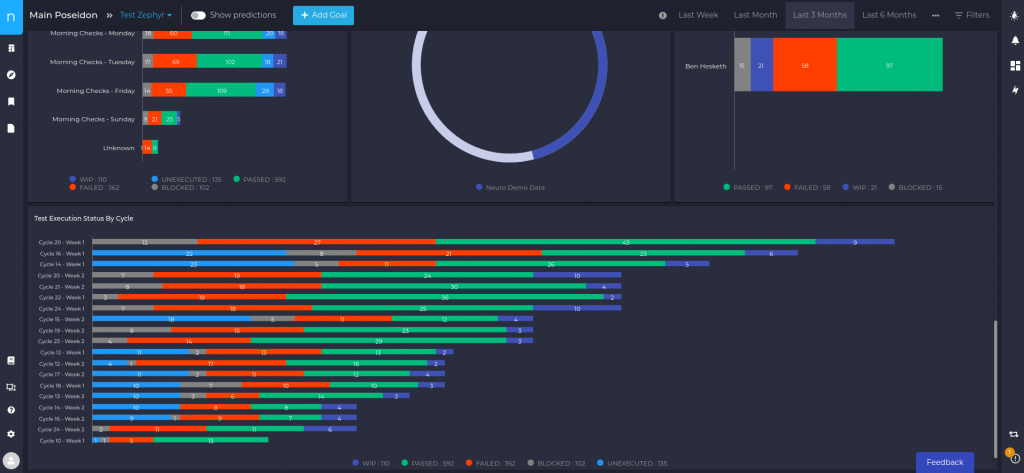 You can set criteria to map different statuses to different values, for example if teams are using different workflows or jira instances. We automatically sync all the important fields, but you can also add custom fields to the synchronisation.
You can customise your view specifically to your requirements, then you can add charts to favourites and reports so that you can compare data across multiple jira projects or instances. This creates a rich test execution reporting interface that allows you to get new insights about your data.
There's much more you can do with your Zephyr dashboard or Xray dashboard – check out the support documentation within the application.